I was ordering my Halloween pictures for this year to send out in cards and I came across a free card code. I had fun creating a card for Madison's scrapbook.
You can make one too! Enter code CARD4U
Madison is going to be a pirate this year. She wouldn't wear her hat for any of the pictures :O) Some more Halloween pics from our photo shoot coming soon.......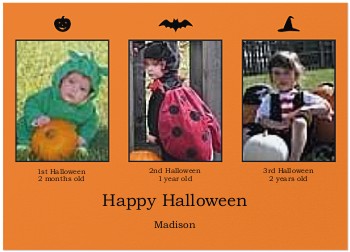 Eerie Silhouettes Halloween Card