I am behind on my Meatless March posts, lol. I also have to do JR's Birthday post!
I thought I'd take a break and do a fun favorites post. I always enjoy when other bloggers them. If you missed my last one you can check it out
HERE
. You can check out my friend Dana's favorite things
HERE
. Also my friend Rachel made a favorites post
HERE
.
I'd love to read about your favorite things too! If you have a blog be sure to post a link in my comments section, if not feel free to list them in the comments section or on my facebook link for this post. Here are mine is no special order.
Spring weather!
A couple of weeks ago we had a taste of some beautiful spring weather. Then it became winter again and even snowed a few times since our Spring tease. I think it is funny one of my favorite things last time was snowy days. I am over it! O)
These Apple Sauce pouches...
I guess these are technically one of Madison's favorites. But, I think they are great too! I keep them in the car for when we are out and about and Madison is hungry. I bought 4 boxes last time I went to Walmart. They are under $2.50 per box. I think they were $2.19. Even cheaper than amazon.
Our veggies plants and greenhouse...
We started our veggies a few weeks ago. I can't wait to pick some fresh veggies in a few months. The greenhouse is from Amazon.
Just Dance 2 Wii Game
So much FUN! You need it asap!
I heart Target
Target is my favorite store. It I only could shop at one store ever again, it would be this place. I love their clothes, their shoes, the house section and decor, they even have food. When we found out we were moving to Ohio they first thing I did was look up if we would have a Target in our town, lol.
Neti Pot
I have allergies and this thing is a life saver. Our area is one of the worst places in America to live in if you have allergies. Love this thing!
Read and learn more about this little guy HERE.
We started watching this a couple weeks ago. It is pretty good. Not sure how I missed it when it was on tv a few years ago. It must of been on the same time at LOST!
Burts Bees
Especially this....
this.....
and I'd like to try their shampoo and conditioner again.
Dr Bronner's Soap
For a couple years now we have been making our own hand soap. This thing lasts for ever and I thing we have only bough 2 bottles in the past year. Target sells it! ;) I have always bought the green one- almond. I should try a new scent next time.
We recently stopped buying body wash. We just use Dr Bronner's soap on our loofahs. I ran out of shampoo the other day and even used it as shampoo. It works great! I love it! I buy the peppermint for our laundry detergent and the tea tree for the bathroom. I also gave up my face wash for this. This is all we use now. Love it!!
Cadbury Mini Eggs
These are sooo good! I love them, but refuse to buy a bag because I will eat the whole thing in two weeks. I think I went through 2 bags last year. I did buy a bag of mixed treats for Easter and at a couple of mini bags (they only had 4 eggs in it, but that was enough to satisfy my sweet tooth).
Crystal Light Pure Fitness
A few weeks ago I had a coupon for this. I bought it and tried it and loved it. I stopped drinking Crystal light a few years ago because it has aspartame in it. This seems to have more natural ingredients. Sometimes my water just needs a little something something. I just clipped a coupon for but 2 get 1 free from the Sunday paper this week. Whoot Whoot!!
Lifefactory Water Bottle
This was one of my Christmas gifts from JR. It has been on my wish list for a while. Love it!
SUNTEGRITY ALL NATURAL MOISTURIZING FACE PROTECTION SPF 30
The closer I am getting to age 30, I really want to take better care of my skin. I have never been in a tanning bed, but I just have sun spots from being outside. I love this stuff!
Organizing

This isn't really a like. It is more of a I want to like and get organized. These blogs are awesome! I really want to feel and be more organizing. I am so horrible at time management and always feel behind with everything. We are having a yard sale sometime this spring or early summer. I can't wait to get rid of stuff we don't need or use and make some extra cash! These are my favorite organizing blogs.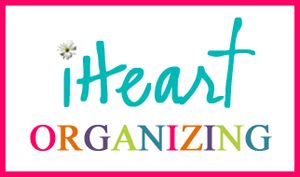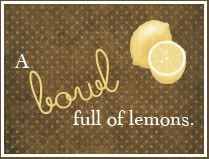 Other sites I have saved and need to sit down and read that you might enjoy!
I have a post I have been wanting do about my favorite cleaning products!! Coming Soon!!
Happy April!! I hope you have a great week!!
xoxo